Brian Huberman is a charter member who co-founded the Kino-Eye Center in 2004, and served on the Board of Directors until 2013.  He is no longer an active officer or director of the foundation, but we honor his service.
An accomplished producer and scholar, noted for his exploration of the Western film genre, Brian graduated from the prestigious National Film & Television School of Great Britain. He has served as the Chair of the Visual and Dramatic Arts Dept. at Rice University, and he teaches courses in filmmaking, film theory, and genre studies.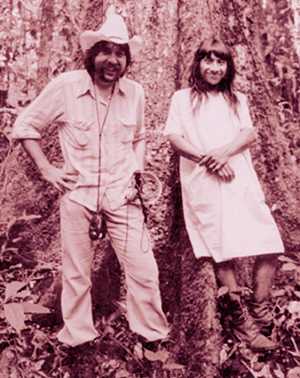 As a founding member of the Southwest Alternative Media Project (SWAMP) and through ongoing production work for the Houston Holocaust Museum, he has demonstrated dedication to non-profit outreach in education and the Arts. Currently a professor at Rice University, Brian teaches courses in documentary production, 35mm filmmaking, and critical studies. Among his award winning internationally screened films are To Put Away the Gods (1983), about the Lacandon Maya Indians; The Making of John Wayne's THE ALAMO (1992); The Last days of Charles/Kathryn (1993), about a trans-sexual; and The De la Peña Diary, a memoir of the Texas Revolution (2000). Huberman's credits also include The Learning Channel and Pennell's award winning Last Night at the Alamo.