In honor of the Rice University Centennial Celebration, the Kino-Eye Center developed and supported two courses in Film and Visual Arts at Rice University during the Spring 2012 semester.  The Auteur Film Theory and Advanced Cinematography & Sound courses, received outstanding reviews from students.
Auteur Film Theory is the first university course to comparatively explore the works of filmmakers Werner Herzog, Rob Zombie, and Dario Argento, in relation to an overarching theme of "ecstatic truth" that is traditioned by classical theories of the sublime in art.
Advanced Cinematography and Sound stands as the first advanced production course of its kind to be offered at Rice University. The curriculum was based on the graduate program in Cinematic Arts at the Univ. of Southern California, and the course was specifically designed to provide a structured film production experience that prepares students for graduate school and/or professional work in film and media production.
Cesare Wright (2003 Rice Alum) returns as a Lecturer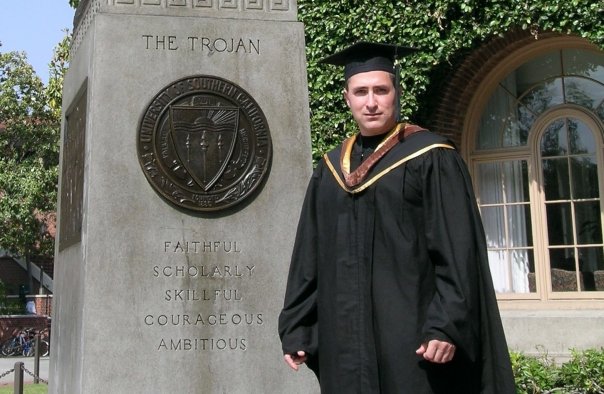 After completing undergraduate degrees in Anthropology, Art & Art History, and Visual Arts at Rice University in 2003, Cesare Wright completed his MFA in the prestigious Cinematic Arts program at Univ. of Southern California, before moving on to the Univ. of Rochester for his PhD in Visual and Cultural Studies.
As a Rice alum and professional filmmaker, Wright has a distinct connection to the needs and interests of Rice students, and he brings to the table a critical understanding of the strengths and weaknesses of the Visual & Dramatic Arts program.
Rice University Student Feedback
Rice University – Senior – HART 481 Auteur Film

"I also want to thank you for the course. I found the material very interesting; especially the discussions of the horror genre since I have always had trouble explaining to individuals that I am not a sadistic voyeur but am simply drawn to it (most likely for the "visceral" nature and the artful manifestation of discourse). Rice would definitely benefit from having more faculty members like yourself."

Rice University – Senior – HART 481 Auteur Film

"Also, your class has been one of my favorites during my time at Rice. I don't think I would have ever thought of Rob Zombie's films the same way without your insight. Thanks for being awesome."

Rice University – Junior – FILM 430 Advanced Cinematography and Sound

"Thank you for bringing such an awesome class to Rice this semester. Your expertise was highly appreciated and you really brought us a set of invaluable tools for working on any film. This was by far the best experience I've had in a film class at Rice. I really hope more stuff like this comes out way!"

Rice University – Junior – FILM 430 Advanced Cinematography and Sound

"I really want to thank you for all of your help, advice, and experience throughout this course. I only wish this class could become a mandatory requirement, but I have learned a tremendous amount in just about every aspect of filmmaking that I had questions about."

Rice University – Junior – FILM 430 Advanced Cinematography and Sound

"Thanks for putting so much into both the class and Rice as a whole. The class was by far the best film class I've taken and among my favorite classes at Rice. Hopefully we'll get more like it in the future."

Rice University – Junior – FILM 485 Auteur Film

"…thank you for a great semester! I really enjoyed your class, and I learned so much. I hope to take another class with you in the future.

Rice University – Junior – FILM 430 Advanced Cinematography and Sound

"I really enjoyed your class this semester and I really learned a lot. Thanks for being a great teacher…"